Outdoor
KLCC Park (Taman KLCC)
+ Address:
Kuala Lumpur City Centre, Kuala Lumpur 50450
Taman KLCC is mainly designed to provide Petronas Twin Towers with greenery. This park features several amenities like a 2-acre children's playground, wading pool, symphony fountain, shelters and benches, jogging track, sculptures and patterned footpaths.
Almost 1900 indigenous palms and trees representing over 70 species are planted here in order to support biodiversities within the park areas. Of this, around 40 trees were transplanted from the previous Selangor Turf Club.
Lake Symphony is the park's another striking feature, comprising two water fountains. It is programmed to present 150 dramatic animations. The entire effect is a gregarious and light-hearted atmosphere.
Jogging Track for City People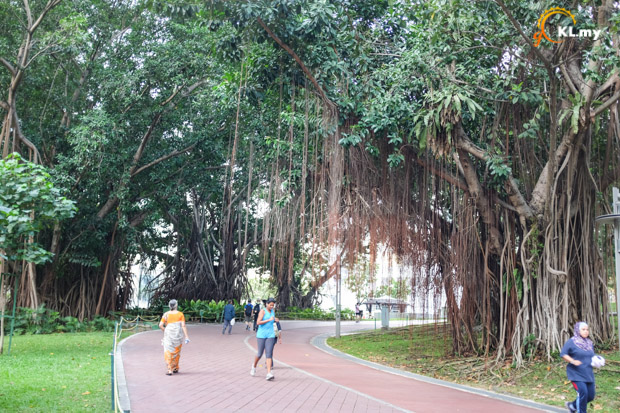 The park has a circular walkway that is very wide. The walkway is often used by the joggers who come down from the city to exercise. The atmosphere is calm and silent and trees provide fresh air and shelter in the middle of the KLCC city center.
Garden in A City
The buildings stand tall above the trees of the park. The park has been beautifully landscaped with the walkways. Plants of different species can be found here.
How to get to KLCC Park?
The park is designed to be the green lungs of Kuala Lumpur City Center and the location is very prominent with major attractions like KLCC convention centre, Suria KLCC and Petronas KLCC surrounding the park. The nearest LRT station is KLCC situated 150m away from Suria KLCC mall.
Famous Kuala Lumpur Location
Recommended Attraction
Distance from Taman KLCC (Kuala Lumpur City Centre Park)
Map
Compare hotel prices and find amazing discounts