Asian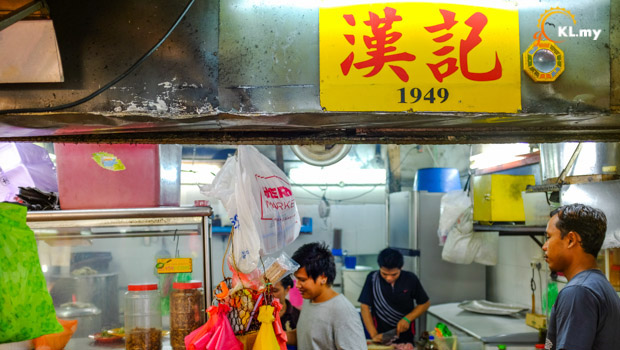 Hon Kee Porridge
+ Address
93, Jalan Hang Lekir, Kuala Lumpur, City Center (old), 50000
The Chinese stall is placed amidst the numerous stalls in Petaling Street. It opens daily between 4a.m. to 2:30 pm. It is casual place for quick munch on the unique selection of dishes. It has featured in food related shows on television nationally. Their signature dish is porridge but they also serve Chee Cheong Fun which is also very popular.
Exterior

It rests along the Jalan Hang Lekir and the stall is placed beside another famous stall, Koon Kee. Adequate sitting arrangements are available to accommodate a handful of crowds on both side of the walking path. Customers are served in bright yellow coloured bowls and one table can be comfortably shared by up to four people.
Cantonese Porridge
As the name suggests, the restaurant specializes in porridge which comes with different flavours. It has been serving the dish since 1949. One of the best selling porridge is the sliced raw fish. The thinly-cut fish is served separately topped with cut spring onion and coriander. Then altogether, they are dipped and mixed with the hot porridge until the fish is almost cooked. The porridge that is cooked and simmered for long hours and the freshness of the fish make this type of porridge simply irresistible.
Chee Cheong Fun

Chee Cheong fun, occasionally referred as CCF is also a popular dish served for the guests regularly. The soft and smooth rice flour rolls have sesame on top and when dipped in the sweeet sauce made in-house, it is a perfect breakfast meal for the locals.
As featured in Top Street Food in KL
Famous Kuala Lumpur Location
Recommended Restaurant
Distance from Hon Kee Porridge
Map
Compare hotel prices and find amazing discounts