Matahari Lodge
Address:
58-1 Jalan Hang Kasturi, Kuala Lumpur 50050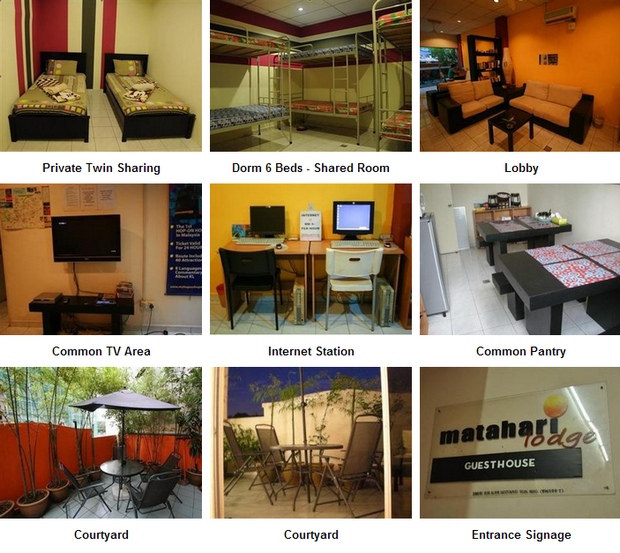 Address:
10-1 Hang Kasturi street, Chinatown, Kuala Lumpur, Malaysia 50050
This is one of the most recent additions to the group of budget hotels in Kuala Lumpur. The hotel provides comfortable and convenient options for accommodation consisting of thirteen singles, six doubles, two twins, and one mix dorm room. The living lounge in the lodge is featured with DVD player, LCD television, and cable television for entertainment. There is a balcony attached to the lounge. The smokers can help themselves at the balcony which is equipped with chair and tables and plants. Matahari Lodge offers breakfast options to the guests. The outdoor garden terrace is also a good place to relax.
Famous Kuala Lumpur Location
Recommended Stay
Distance from Matahari Lodge
Map
Compare hotel prices and find amazing discounts